On arrival at Dubai International airport, you will be met by our local representative in UAE. After a brief meet and greet at the airport, we shall transfer you to your city-centre hotel in Dubai in a private vehicle and proceed for Check-in.
Dubai is one of the largest and liveliest cities in the United Arab Emirates. The city is popular for its modern architecture, gigantic malls, numerous theme parks and the highly popular desert safari. Located in the coast of Persian Gulf, the desert city is one of the largest tourism destinations in the world. With beautiful man-made structures such as Burj Khalifa and Burj Al Arab, touted as the only seven-star hotel in the world, to manicured Miracle gardens, the city makes everyone fall in love with it. The world-class and authentic experiences that you find here, you will find 'Only in Dubai'.
In the evening, we will proceed for a half day city tour. The city tour will cover some of Dubai's most popular sites such as Burj Khalifa, Burj Al Arab, Jumeirah Mosque, Sheikh Mohammad's palace, Dubai creek and museum. With a total height of 828m, Burj Khalifa is easily one of the tallest buildings in the world.  Enjoy an out-worldly experience as you climb upto the observation deck at 124th floor of burj khalifa and see the world become tiny below.
Overnight stay at the hotel in Dubai.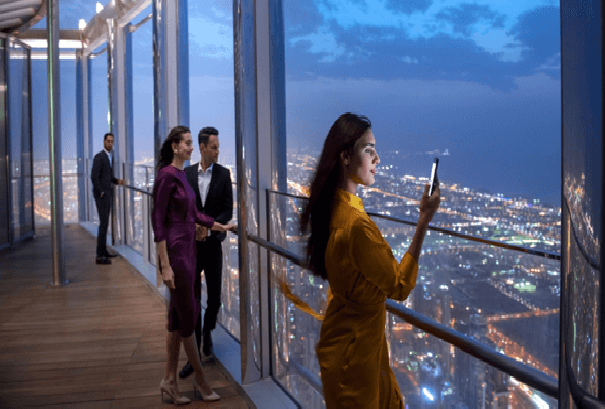 After breakfast, the day is free for your leisure. You can spend the day doing shopping for exotic spices and beautiful gold jewellery at spice souk and gold souk market.
In evening, proceed for the awesome Desert dunes safari experience. Enjoy a heart-pumping ride in a 4X4 vehicle as it glides up and down over the majestic sand dunes and takes you into the interiors of the desert. Large tents have been set up in these hinterlands, where you can engage in more fun activities such as camel riding, sand-boarding and even get a henna tattoo. Enjoy a delicious BBQ dinner while watching an exotic belly dancing performance. Finally return to the hotel after this mind-blowing experience.
Overnight Stay at the hotel in Dubai.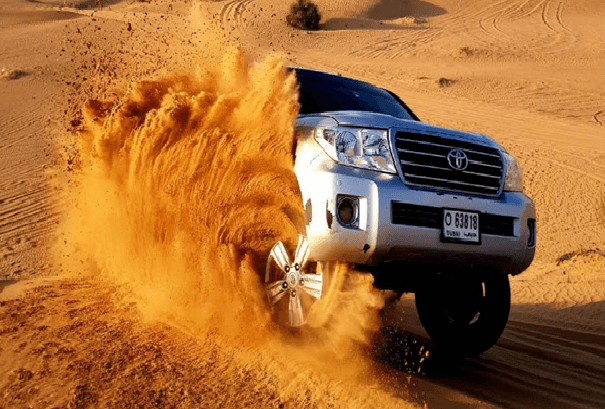 After breakfast, rest of the day is free for your leisure. Dubai Is renowned to be the world's best shopping destination. You can choose to spend your day shopping or lazing at Jumeirah beach or even skydiving as per your liking.
Dubai Mall : The largest mall in Dubai, you can find everything here from high street stores to fine dine restaurants, ice skating rink, and even a trampoline park. The underwater zoo and aquarium located inside the mall, houses thousands of marine animals and has a 270-degree walkthrough tunnel the aquarium also allows visitors to snorkel and dive among the sharks in the safety of a cage. Take part in all these fun activities along with a fantastic shopping experience.
Mall of Emirates : The second largest mall in Dubai, the mall is the pre-eminent shopping destination of Dubai. Not only this, it houses the world's best indoor sky resort, Ski Dubai. Imagine shivering from cold and playing with snow while the temperature is 30 plus outside!. With a variety of fun activities such as sledding, zip  lining, zorbing and skiing on offer, Ski Dubai is an incredibly fun experience not to be missed. 
Overnight Stay at the hotel in Dubai.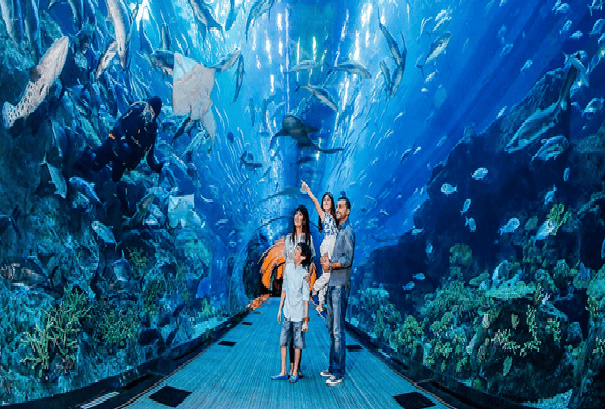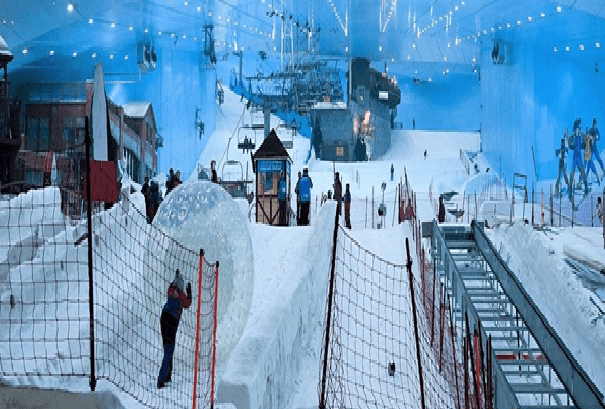 After breakfast, check-out from the hotel and transfer to Abu Dhabi. Upon arrival, check-in at your hotel in Abu Dhabi.
Th capital of the United Arab Emirates, Abu Dhabi was originally a small town, popular for the beautiful pearls found in its sea. The discovery of oil in 1960s quickly transformed it into an economic powerhouse. Today, Abu Dhabi is popular for its Arabic architecture, modern museums and the playhouse of the world – Yas Island.
SEGV EXPERIENCE:  After freshening up, proceed to Yas Island to enjoy 1 of the amazing theme park – Ferrari world or Warner Bros. While Ferrari World is renowned for having the largest space frame structure ever built and the world's fastest rollercoaster, Warner Bros transports visitors to a world full of their favourite characters for a unique immersive experience
Overnight Stay at the hotel in Dubai.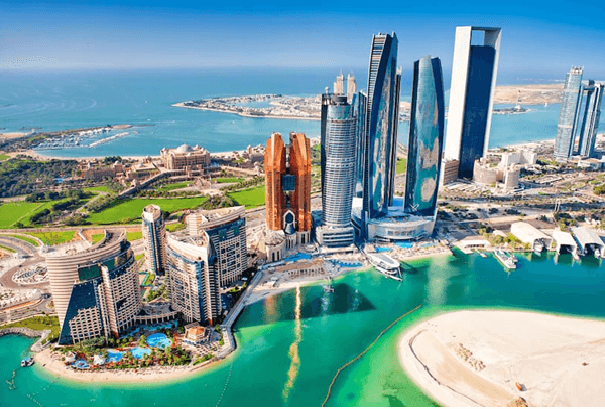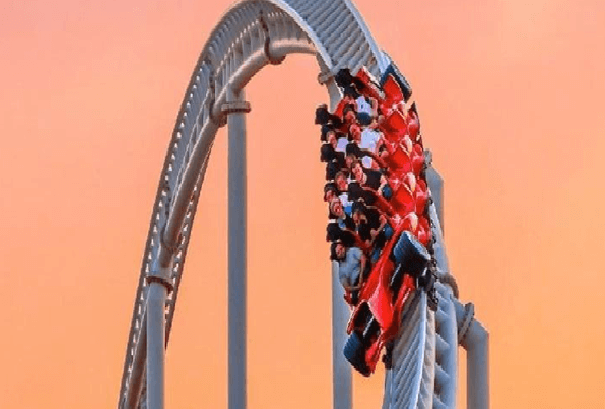 After breakfast, proceed for a half day city tour of Abu Dhabi.
We shall begin with a guided tour of Sheikh Zayed Grand Mosque. Located in Abu Dhabi, the capital of United Arab Emirates, the mosque is the largest in the country. The design of the mosque has been inspired by Mughal, Persian and Alexandrian architecture. The 96 columns at the mosque have been made from marble and are clad in mother of pearls, one of the few places where this type of artisanship is still found.
After the tour, proceed to Yas Waterworld for an amazing water theme park experience. This Emirati themed waterpark is home to more than 45 slides, one-of-a-kind rides and thrilling attractions.  The rides such as Bandit Bomber and Liwa Loop can be enjoyed by the whole family making Yas Waterworld an unforgettable experience.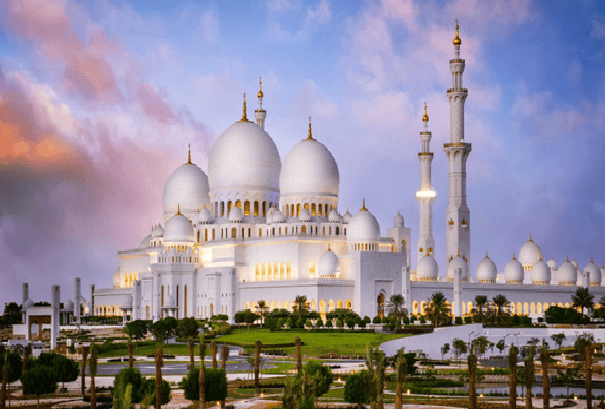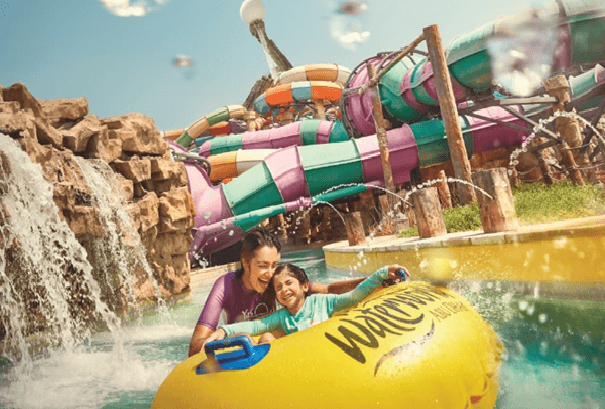 After breakfast at the hotel, we will proceed to the Dubai International Airport to board our flight back to India.
Arrive home with pleasant memories of your Dubai and Abu Dhabi tour organised by State Express Global Voyages, which you will treasure for a lifetime.