On arrival at Istanbul International Airport, you will be met by our local representative in Turkey for a brief meet and greet. Later, proceed to your city centre hotel in Istanbul for check-in.
With one leg of the city in Europe and the other in Asia, Istanbul is the only city in the world that stretches across both the continents. Its strategic location and marvellous natural beauty shaped it into one of world's most important historic and cultural city. For over 1500 years, Istanbul served as the imperial capital for the great Roman, Byzantine and Ottoman empires. The rulers of these great empires beautified the city with magnificent monuments and turned Istanbul into a city where people from diverse cultures, religions and nations thrive.
Rest of the day is free for you to explore Istanbul on your own.
Overnight stay at the hotel in Istanbul.
SEGV'S RECOMMENDATION – Bosphorus strait separates Istanbul's European side from its Asian side. So, a cruise along the Bosphorus gives you the opportunity to see Asia on one side and Europe on the other and offers a glimpse of the complete charm of Istanbul. Enjoy your dinner on the cruise while watching fabulous Turkish folk dance performances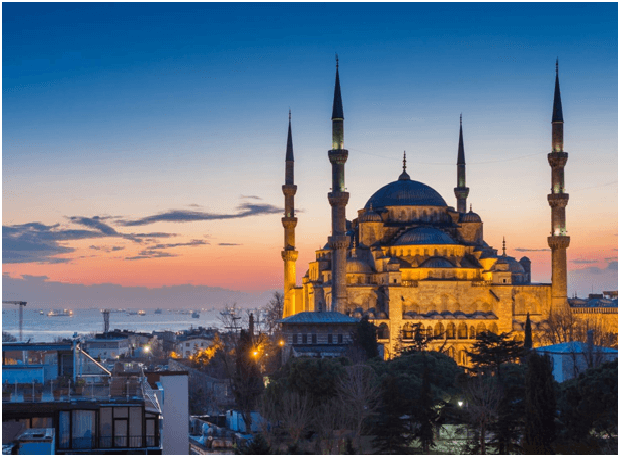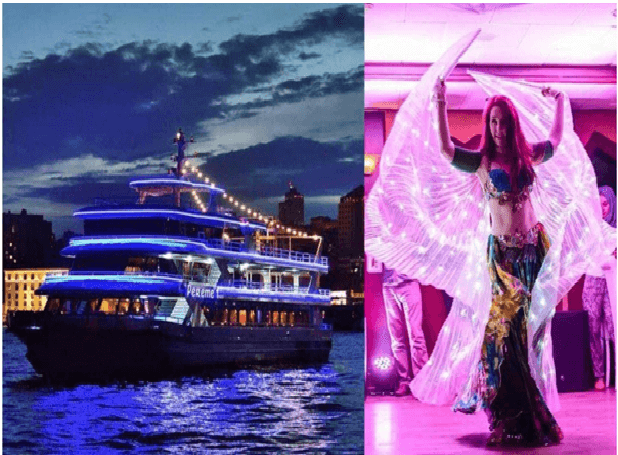 After breakfast at the hotel, we will proceed for a sightseeing tour of Sultanahmet area, Istanbul's old city.
We will begin the sightseeing tour of the Old city with a visit to Hippodrome to see the Egyptian Obelisk and Serpent Column, remnants of a now extinct stadium for horse racing and chariot racing. Next, we will visit the beautiful Sultanahmet Mosque, also popularly known as Blue Mosque. This Ottoman era mosque incorporates many elements of Byzantine architecture into the Islamic architecture and is considered by many as the last great mosque of Classical period. Afterwards, we will visit magnificent Haggia Sophia. Built in the 6th century, it was the largest church in the whole world for almost a thousand years. In 1453, when the Ottoman empire expanded to Istanbul, it was repurposed as a Mosque. Till today, Hagia Sophia remains the epitome of Byzantine architecture.
After lunch, we will continue our tour of Istanbul as we visit the Topkapi Palace. Built in the 15th century, it was home to the family of Ottoman Sultans and also their administrative headquarters. Today it serves as a museum showcasing Ottoman clothing, weapons, religious relics and the wondrous Spoonmaker's diamond, the fourth largest diamond in the world. After the palace tour, we will conclude our tour at the Grand Bazaar, the world's first shopping mall. This huge market is completely covered and comprises of over 4000 shops selling all things, from Turkish Lamps and teas to ceramics and rugs.
Overnight stay at hotel in Istanbul.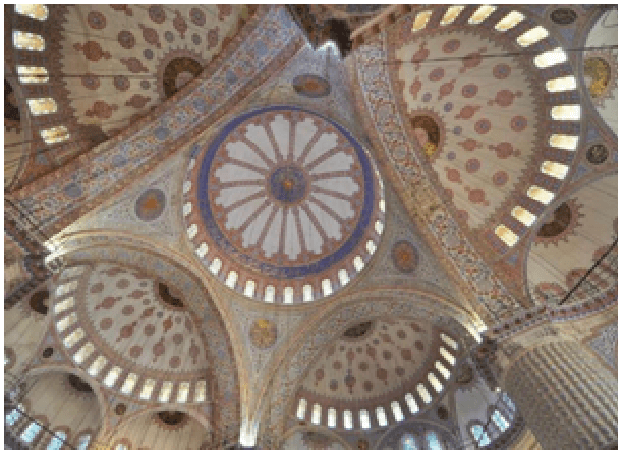 After breakfast at the hotel, we will proceed to the airport to catch a flight to Cappadocia. Upon arrival, we will transfer to and check-in at our boutique Cave hotel there.
Renowned for its unique and surreal rock structures, Cappadocia is a region in central Turkey that comprises of multiple towns and cities. Located on the silk road, the region's affluent resources were often looted forcing locals to live in caves. These caves gradually developed into underground cities. The region was plagued by volcanic activity over millions of years – dispersing lava over the entire region. This lava was eroded by the actions of wind, rain and ice, leading to formation of these fantastic and uniquely shaped structures that are today synonymous with Cappadocia.
Overnight stay at the Cave Hotel in Cappadocia.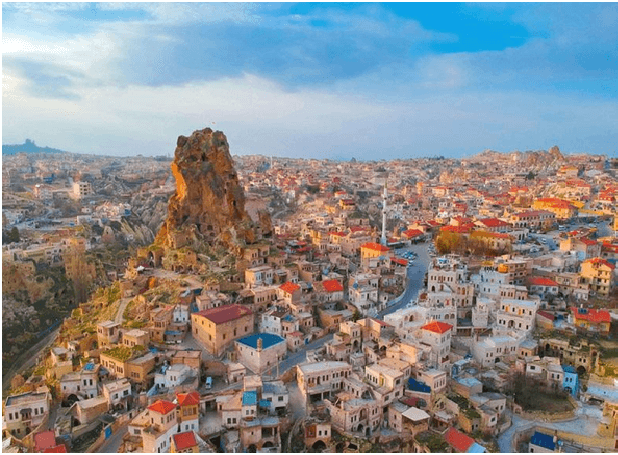 Early morning, catch a breath taking hot-air balloon ride over Cappadocia. With over hundreds of hot-air balloons taking off each morning, Cappadocia is indeed one of the best places in the world to enjoy this fun activity. Generally lasting for about an hour, you get to hover above the region and enjoy aerial views of the lunar landscape below.
After the hot-air balloon experience, return to the hotel for freshening up and a lovely breakfast. Afterwards, proceed for a sightseeing tour of Cappadocia.
We will begin the tour with a visit to the underground city of Kaymakli. The underground cities developed in this region as a way of natives to safeguard themselves against plundering tribes. These cities were built over multiple stories, with stables, tunnels, cellars and shafts to reach underground rivers.  After exploring the underground, we will move above the surface and climb to the top of Uchisar Castle and be rewarded by magnificent views of the fairy chimneys in the surrounding valley. After marvelling at these fantastic rock structures, we will head over to Göreme National Park, a spectacular and unique UNESCO World Heritage site. At Göreme valley you can see the beautiful rock-cut churches with decorative frescoes on the roof. Finally try your hand at pottery making in Çavuşin village.
Overnight stay at the Cave Hotel in Cappadocia.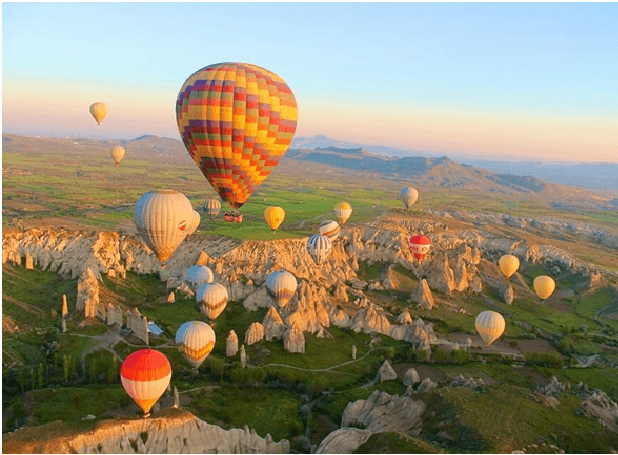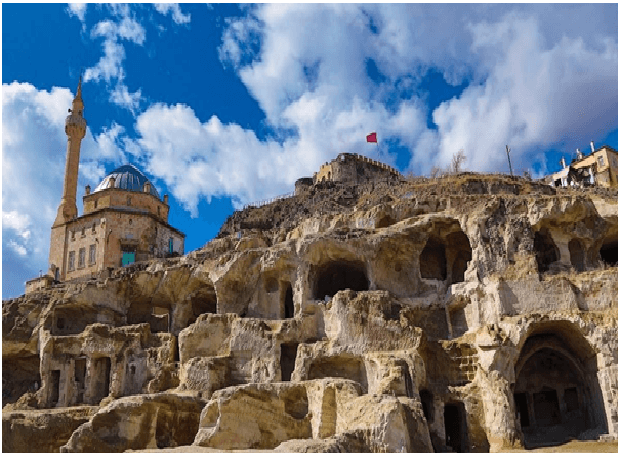 After breakfast at the hotel, transfer to Cappadocia airport to catch a flight back to India via Istanbul.
Arrive home with pleasant memories of your Turkey tour organized by State Express Global Voyages, which we are sure you will treasure for a lifetime.