On arrival at Madrid-Barajas Adolfo Suárez Airport, you will be met by our local representative for a brief meet and greet. You will then be transferred to your hotel in Madrid for Check-in.
Madrid is the financial, cultural and political capital of Spain. It is the third largest city in the European Union and is renowned for its elegant boulevards and manicured parks. A modern city, and a centre for gastronomy, the city has numerous museums featuring artworks by popular artists such as Goya and Picasso. The day is free to relax and roam around in Madrid on your own.
The day is free for you to explore Madrid on your own. Your hotel is located in the city centre so you can easily access the famous streets of Gran Via and explore the Plaza Mayor.
Overnight stay at the hotel in Madrid.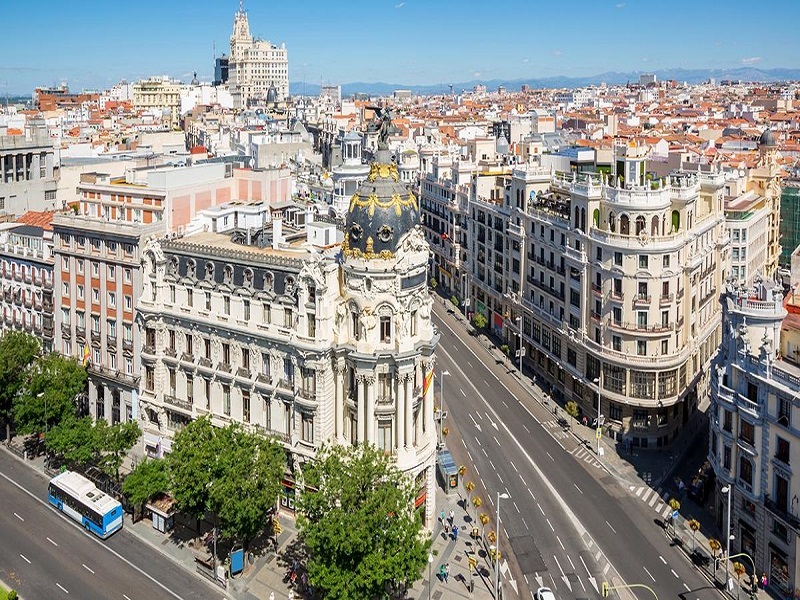 After breakfast at the hotel, we will proceed for a city tour of Madrid.
During the city tour, we shall visit Madrid's royal palace and Sabatini gardens, Prado Museum, Puerto Del Sol, Plaza Mayor and Parque del Retiro. The royal palace is different from other Spanish palaces which we will see during the tour as this is the only one built by Spain's Christian monarchy. The palace is beautifully decorated with rich tapestries, splendid chandeliers and lifelike portraits. Plaza Mayor forms the centre of Old Madrid and is a lively public square with a majestic statue of King Philip III of Spain.
Overnight stay at the hotel in Madrid.
After breakfast, the day is free for you to explore Madrid on your own. You can opt for one of our specially curated Experiential tours in Madrid which will be shared upon request.
Overnight stay at the hotel in Madrid.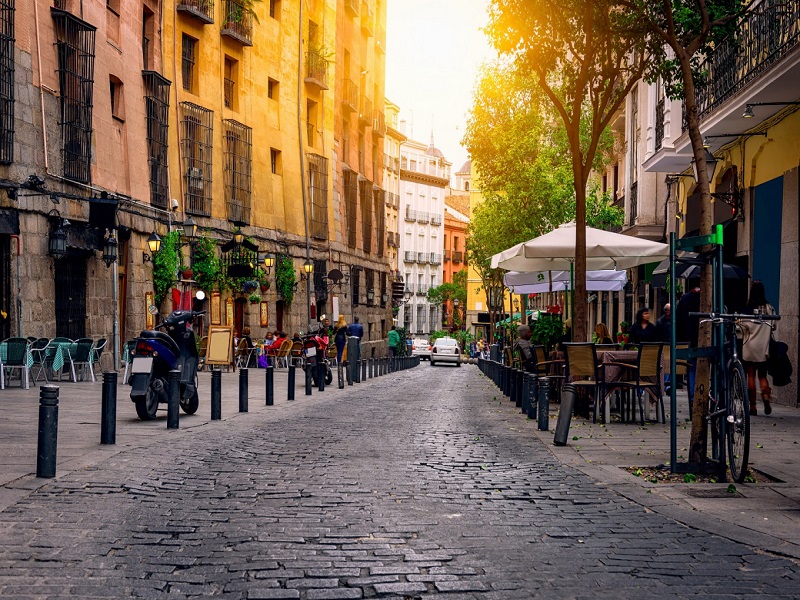 After breakfast at the hotel, we will transfer to Seville train station to catch a train to Barcelona.
A charming sea-side city, Barcelona is one of the most famous cities in the world. Founded as a Roman city, it was once the capital of the country of Barcelona. The city has a mild and warm climate due to its proximity to the sea and has some of the best beaches in the world. Architects such as Antoni Gaudi and Lluis Demenech i Montaner have given many famous buildings which are now UNESCO world heritage sites.
Upon reaching Barcelona, we will check-in at the hotel. Rest of the day is free for you to explore Barcelona on your own.
Overnight stay at the hotel in Barcelona.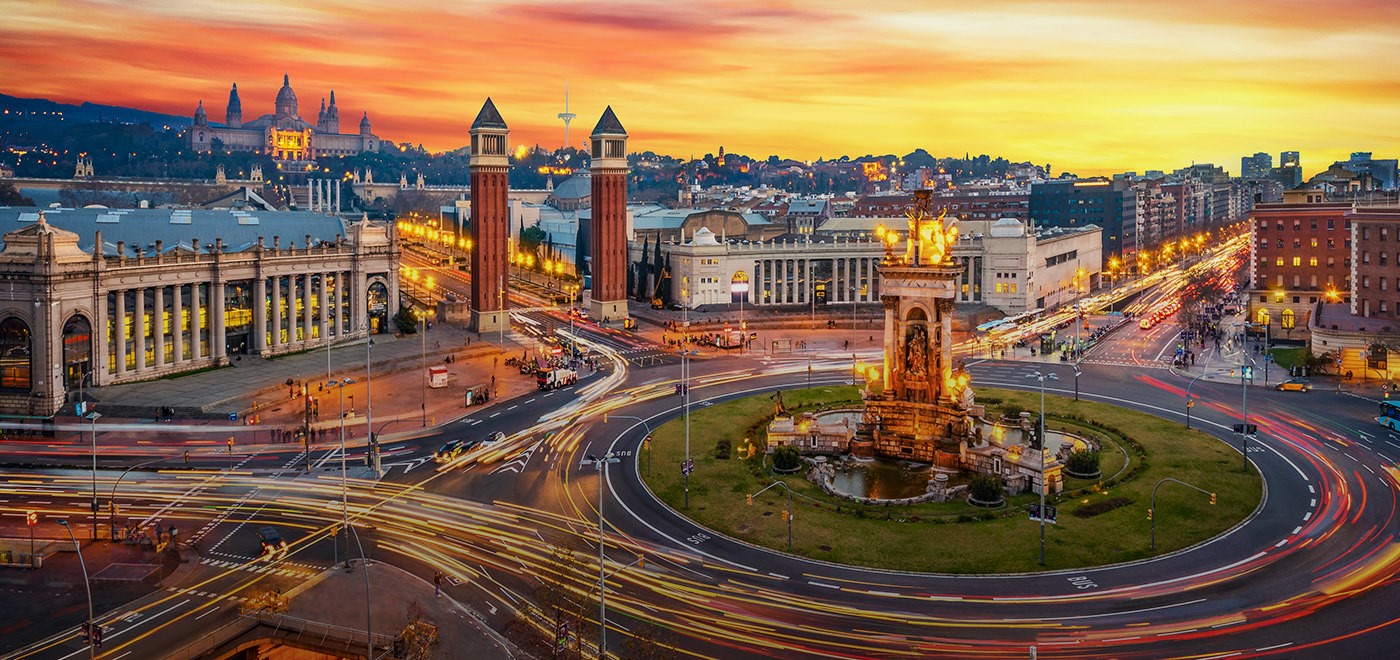 After breakfast, we will proceed for sightseeing tour of Barcelona.
During the city tour, we will visit some of the most beautiful building's in the world such as Guaudi's La Sagrada Familia, La Ramblas, Statue of Christopher Columbus and Camp Nou – the home stadium of FC Barcelona. We will also visit Montjuic Castle by taking a cable car ride to Montjuic hill.
After the city tour, you are free to enjoy the city on your own. Barcelona offers one of the best nightlife experiences in the world.
Overnight stay at the hotel in Barcelona.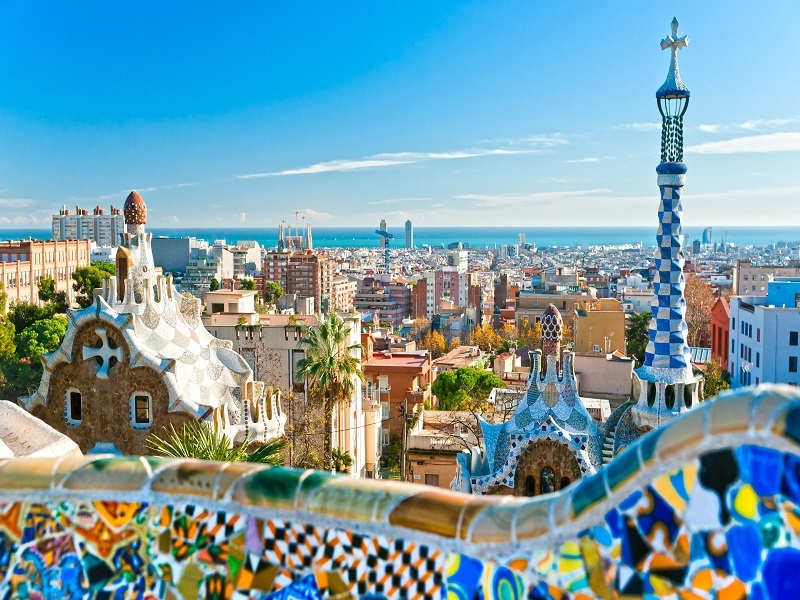 The day is free for your leisure and can opt for any tour from the options recommended for a marvelous experience.
1. Girona and Costa Brava Small Group Tour – The tour leaves Barcelona and heads straight up to Girona, a well-established city that has survived many sieges in the course of its long history, since its founding in around 76 BC by the Romans. It has been dominated by many different people, and, as a result, has a great richness of architectural heritage. There is a wide variety of museums and sites of historical interest in Girona, such as the Jewish Quarter and the Arab Bath house. If you prefer, the narrow streets of the old town are very pleasant just to wander around, indulge in a spot of window-shopping, or find a secluded cafe and sit back to watch people pass by. From Girona, the tour heads to the impossibly charming Pals, a small mediaeval village that grew out of what was once a fortress. From Pals, we head to the fishing village of Calella de Palafrugell. This delightful escape has whitewashed houses that reach right down to the sea-front and a number of traditional restaurants.
2. La Roca village- This tour is recommended for a fantastic shopping experience. La Roca village is home to more than 140 boutiques from the world's leading designers. It is part of 11 global shopping destinations that offer leading luxury brands at one places and discounted prices. Those uninterested in shopping can enjoy the culinary experience offered by numerous restaurants and coffee shops present in the village.
Overnight stay at hotel in Barcelona.
After breakfast, transfer to airport to board a flight to India.
We check out from the hotel to leave for Josep Tarradellas Barcelona-El Prat Airport.
Arrive home with pleasant memories of your Spain Portugal tour organized by State Express Global Voyages, which we are sure you will treasure for a lifetime.
Download Itinerary