Vietnam, with its rich history, vibrant culture, and stunning landscapes, has become a favored destination for travelers seeking an authentic and immersive experience. Amidst its captivating beauty, the country also offers a shopaholic's paradise, where bustling markets, charming boutiques, and modern malls converge to create an unparalleled shopping extravaganza. In this blog post, we will take you on a journey through some of the most enticing shopping places in Vietnam, where you can indulge your senses and discover unique treasures.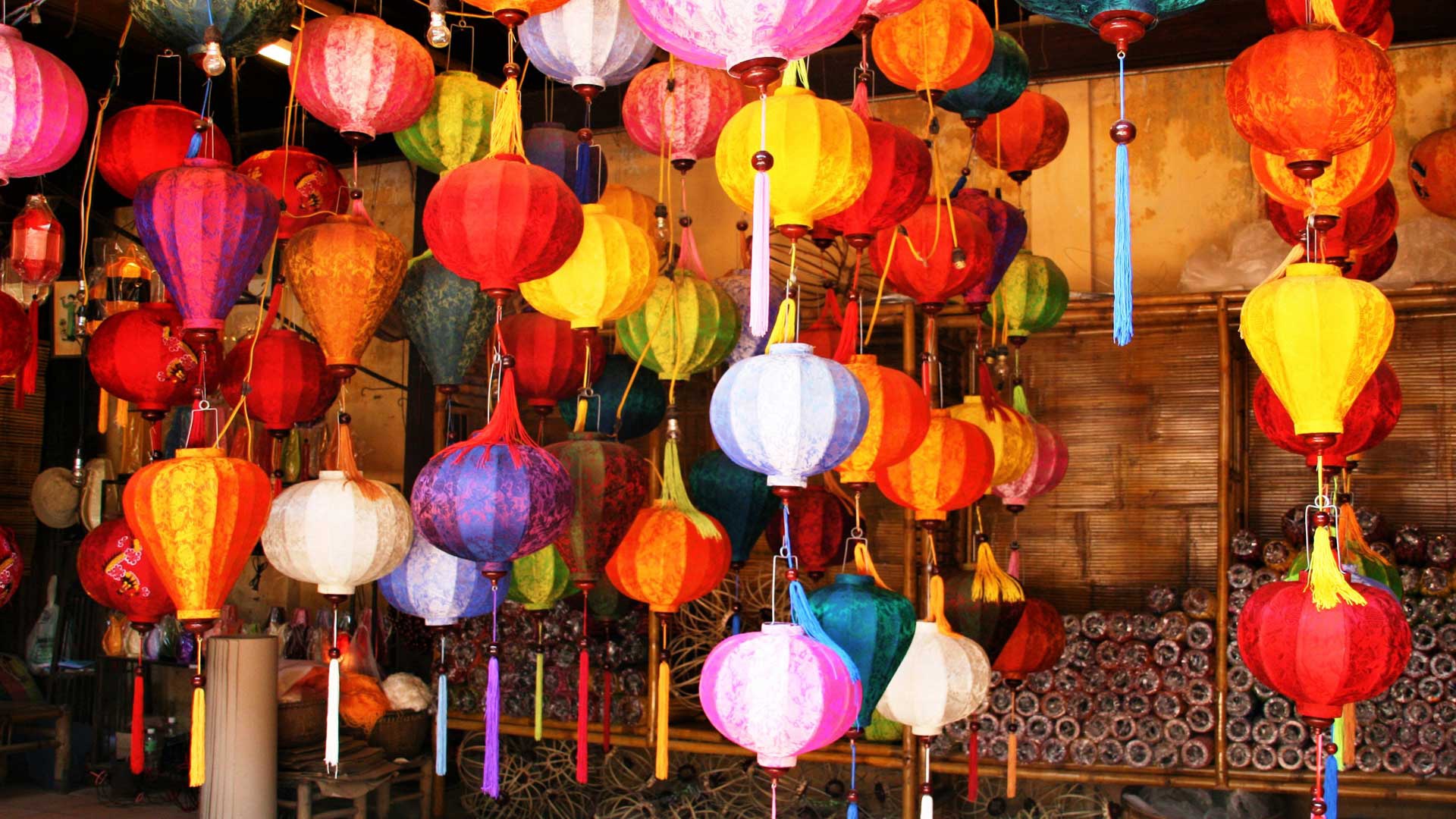 Ben Thanh Market, Ho Chi Minh City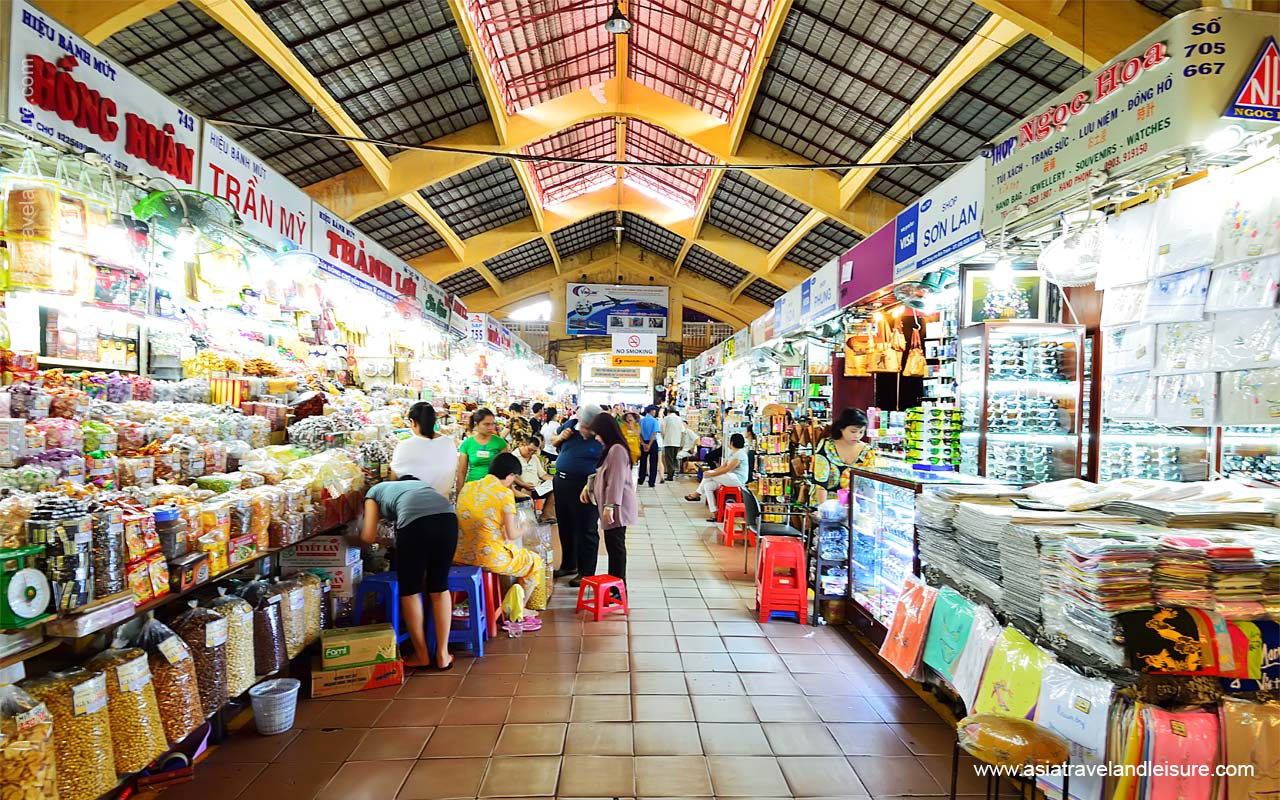 Let's begin our shopping adventure in the heart of Ho Chi Minh City, where the iconic Ben Thanh Market awaits. A sensory overload of sights, sounds, and scents, this bustling market is a microcosm of Vietnamese culture. Here, you can immerse yourself in the local way of life, haggling with vendors over a myriad of goods. From intricate handicrafts and traditional textiles to delectable street food and aromatic spices, Ben Thanh Market is a treasure trove of souvenirs and experiences.
Hoi An Ancient Town
Traveling north to the charming Hoi An Ancient Town, you'll find a haven for tailor-made clothing and exquisite textiles. Renowned for its skilled artisans, Hoi An offers a unique shopping experience where you can have custom garments crafted to your specifications. Stroll along the lantern-lit streets and explore the boutiques that line the narrow lanes, each offering an array of beautifully designed clothing, accessories, and home décor items.
Dong Xuan Market, Hanoi
Venturing into the bustling capital city of Hanoi, the Dong Xuan Market stands as a testament to the city's commercial spirit. This multi-level market is a labyrinth of stalls selling everything from electronics and household items to fresh produce and local delicacies. Navigating through its alleys, you'll find an array of traditional Vietnamese products, including lacquerware, silk garments, and intricately designed ceramics.
=> All Vietnam Tour Packages 2023-2024
Saigon Square, Ho Chi Minh City
For those seeking modern shopping comforts, Saigon Square in Ho Chi Minh City is a contemporary shopping destination. With air-conditioned spaces and fixed prices, this shopping complex offers a convenient experience for purchasing clothing, accessories, and electronic gadgets. It's the perfect place to find branded items and stylish fashion, all while enjoying a break from the bustling streets.
Night Markets of Da Nang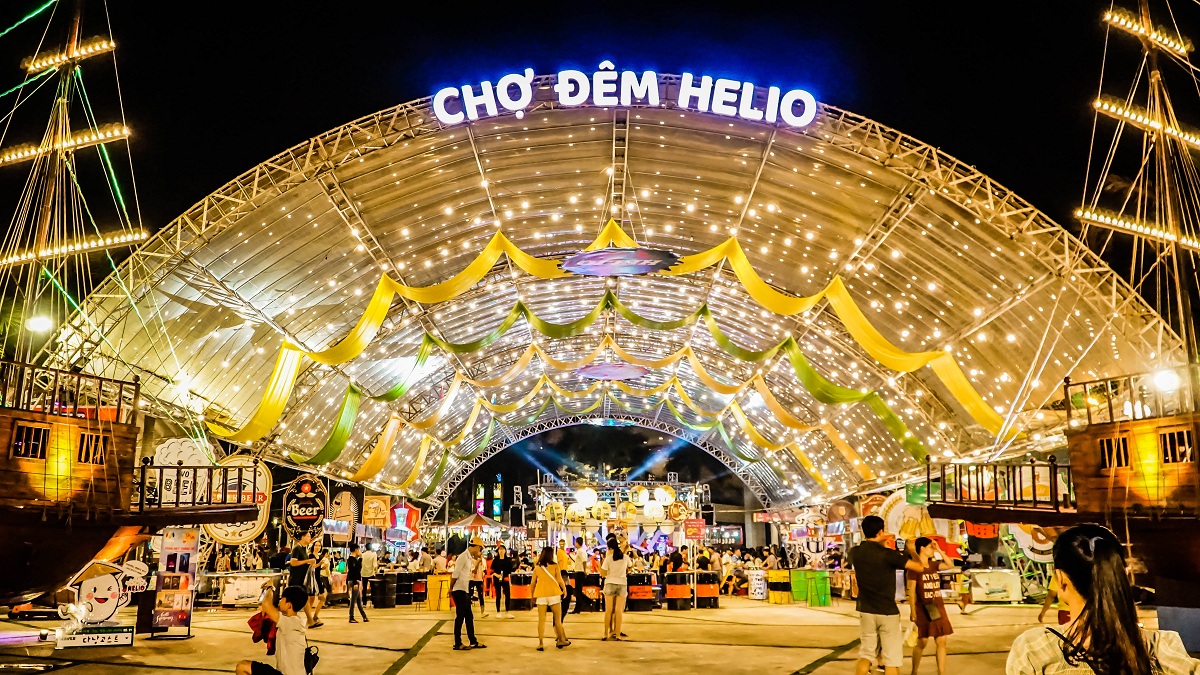 Da Nang's night markets offer a captivating fusion of local flavors and unique merchandise. As the sun sets, the streets come alive with stalls selling an array of goods, from street food and snacks to handmade crafts and clothing. The atmosphere is electric, and it's a fantastic opportunity to interact with locals and experience the city's vibrant nightlife.
Trang Tien Plaza, Hanoi
Trang Tien Plaza is a high-end shopping destination that caters to those with a penchant for luxury and style. This upscale mall features an array of international and local brands, offering designer clothing, accessories, and cosmetics. The mall's elegant ambiance and sophisticated offerings make it a prime location for indulging in retail therapy.
Vietnam's shopping landscape is a tapestry woven with traditional markets, modern malls, and quaint boutiques, each contributing to a unique shopping experience. As you traverse the country's bustling streets and tranquil alleys, you'll discover a world of treasures that reflect the rich heritage and creative spirit of Vietnam. Whether you're a savvy bargain hunter or a luxury enthusiast, Vietnam's shopping destinations promise to leave you enchanted and eager to carry home a piece of this captivating nation. So, embark on this shopping odyssey and create memories that will last a lifetime.
Vietnam Group Tour 30 Sep 2023
Lotte Center, Hanoi and Ho Chi Minh City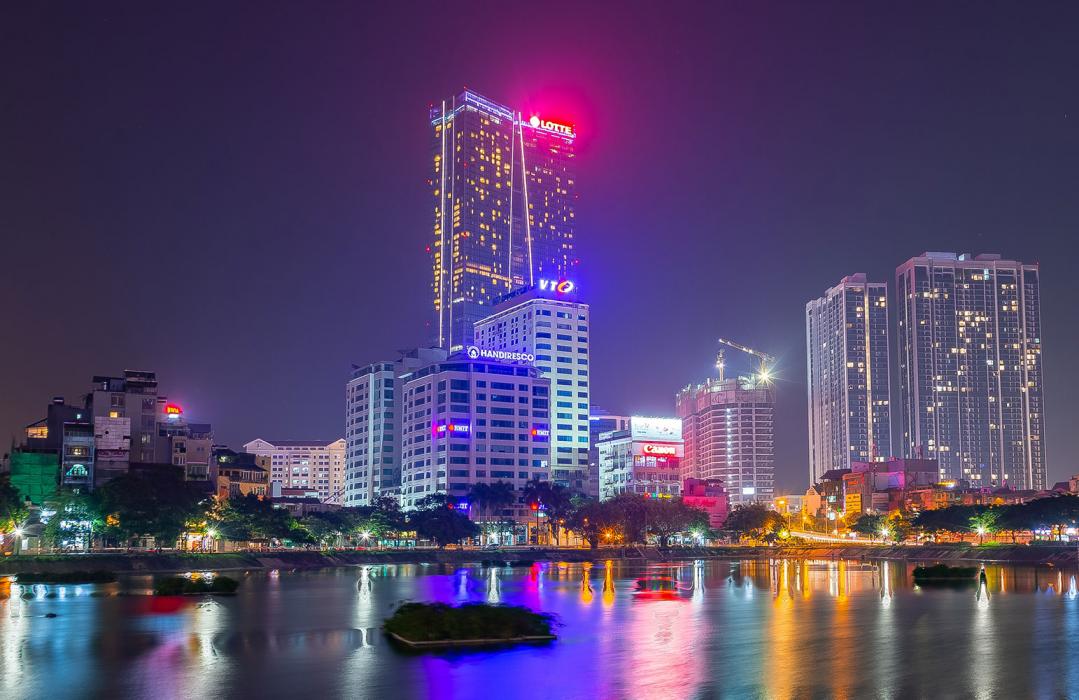 For a taste of upscale shopping with stunning city views, look no further than Lotte Center in both Hanoi and Ho Chi Minh City. These iconic skyscrapers house expansive shopping malls where you can find an assortment of international luxury brands, electronics, and gourmet treats. Beyond shopping, the observation decks offer breathtaking panoramic views of the cityscape, making it a must-visit destination for both shopping enthusiasts and avid photographers.
Mui Ne Market, Phan Thiet
Off the beaten path, Mui Ne Market in the coastal town of Phan Thiet offers a charming shopping experience. This market is renowned for its fresh seafood and local produce, giving visitors a chance to immerse themselves in the region's culinary delights. Alongside the food stalls, you'll find a selection of handmade crafts, textiles, and souvenirs, making it a unique and authentic shopping stop.
The New District, Saigon
For those with an appreciation for Vietnamese design and contemporary fashion, The New District in Ho Chi Minh City is a hidden gem. This concept store showcases a curated collection of clothing, accessories, and lifestyle products from emerging local designers. It's a hub of creativity and innovation, providing an opportunity to support the country's burgeoning fashion scene.
Benthanh Street Food Market, Hoi An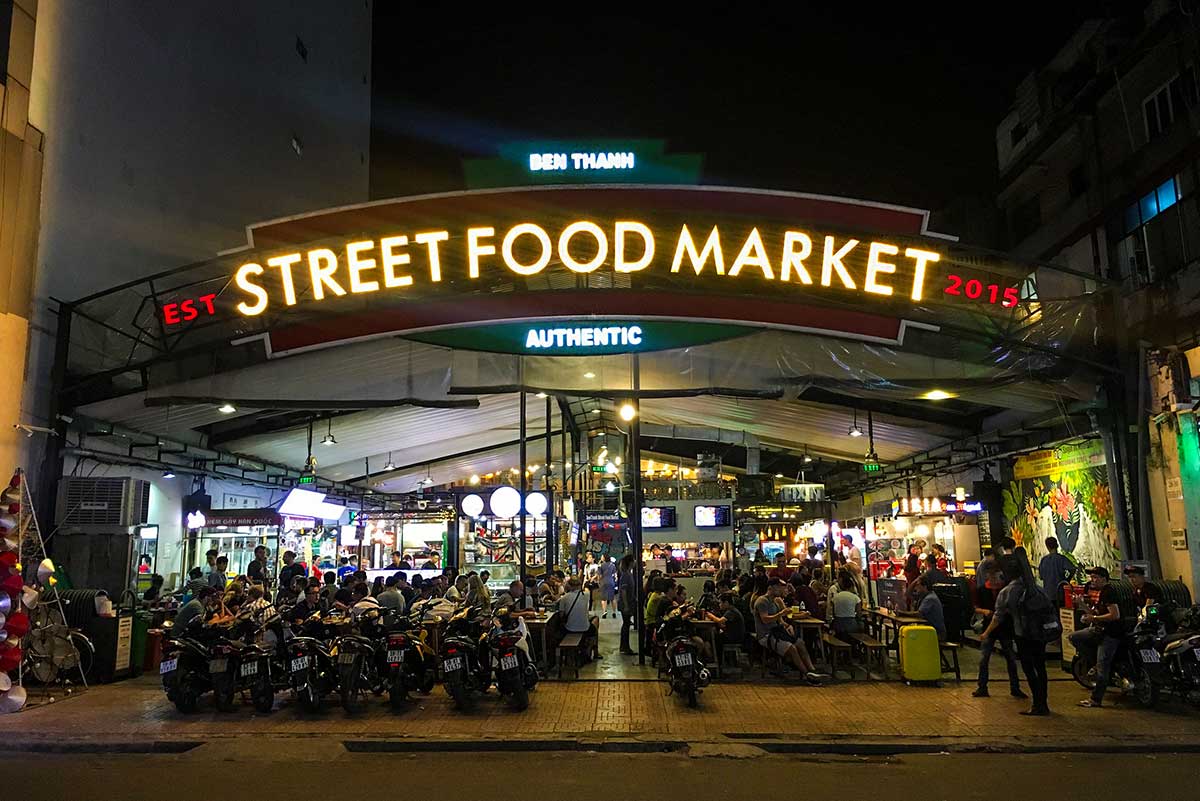 Combining two passions – food and shopping – Benthanh Street Food Market in Hoi An is a culinary and cultural delight. Explore the vibrant market stalls offering delectable local cuisine, from savory bánh mì sandwiches to mouthwatering noodle dishes. As you dine, you can also browse a range of handmade crafts, textiles, and unique trinkets, making it an excellent spot for enjoying authentic flavors while picking up souvenirs.
An Dong Plaza, Ho Chi Minh City
An Dong Plaza is a multi-story shopping center that caters to various shopping preferences. From clothing and electronics to accessories and cosmetics, this mall offers a diverse array of products to satisfy every shopper's needs. Its central location and extensive offerings make it a convenient destination for those looking to explore a wide range of items under one roof.
As we conclude our journey through the shopping paradises of Vietnam, it's evident that this country offers an incredible range of shopping experiences, each infused with its own unique charm and character. Whether you're weaving your way through bustling markets, exploring quaint boutiques, or indulging in luxurious malls, Vietnam's shopping scene is a reflection of its rich cultural heritage and dynamic modernity.
From the vibrant energy of Ho Chi Minh City to the serene charm of Hoi An and the bustling markets of Hanoi, Vietnam invites you to embark on a shopping adventure that's as diverse and captivating as the country itself. So, set forth with an open heart and a keen eye, ready to embrace the sensory delights and cultural treasures that await you in this shopper's paradise.
In the end, as you carry your purchases and memories back home, remember that the true essence of Vietnam's shopping experience lies not just in the items you acquire, but in the stories behind them and the connections you've forged along the way. Happy shopping!
Da Lat Night Market, Da Lat
Nestled amidst the picturesque landscapes of the Central Highlands, Da Lat's night market is a charming blend of local culture and natural beauty. As the sun sets, the market comes alive with stalls selling everything from fresh flowers and local produce to handmade crafts and clothing. The cool climate of Da Lat adds an enchanting touch to the shopping experience, making it a delightful place to explore, interact with local artisans, and discover unique souvenirs.
Hang Gai Street, Hanoi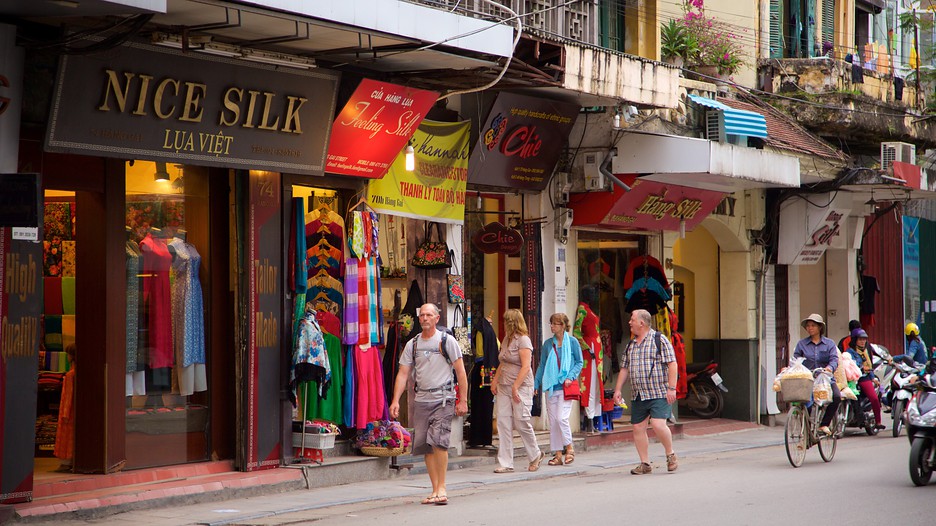 Known as "Silk Street," Hang Gai Street in Hanoi is a paradise for silk lovers and those seeking finely crafted textiles. The street is lined with shops offering a wide array of silk products, from clothing and scarves to intricately designed accessories. Delve into the world of silk weaving, and witness the artistry that has been passed down through generations, making Hang Gai Street a haven for those who appreciate elegance and tradition.
Cholon Market, Ho Chi Minh City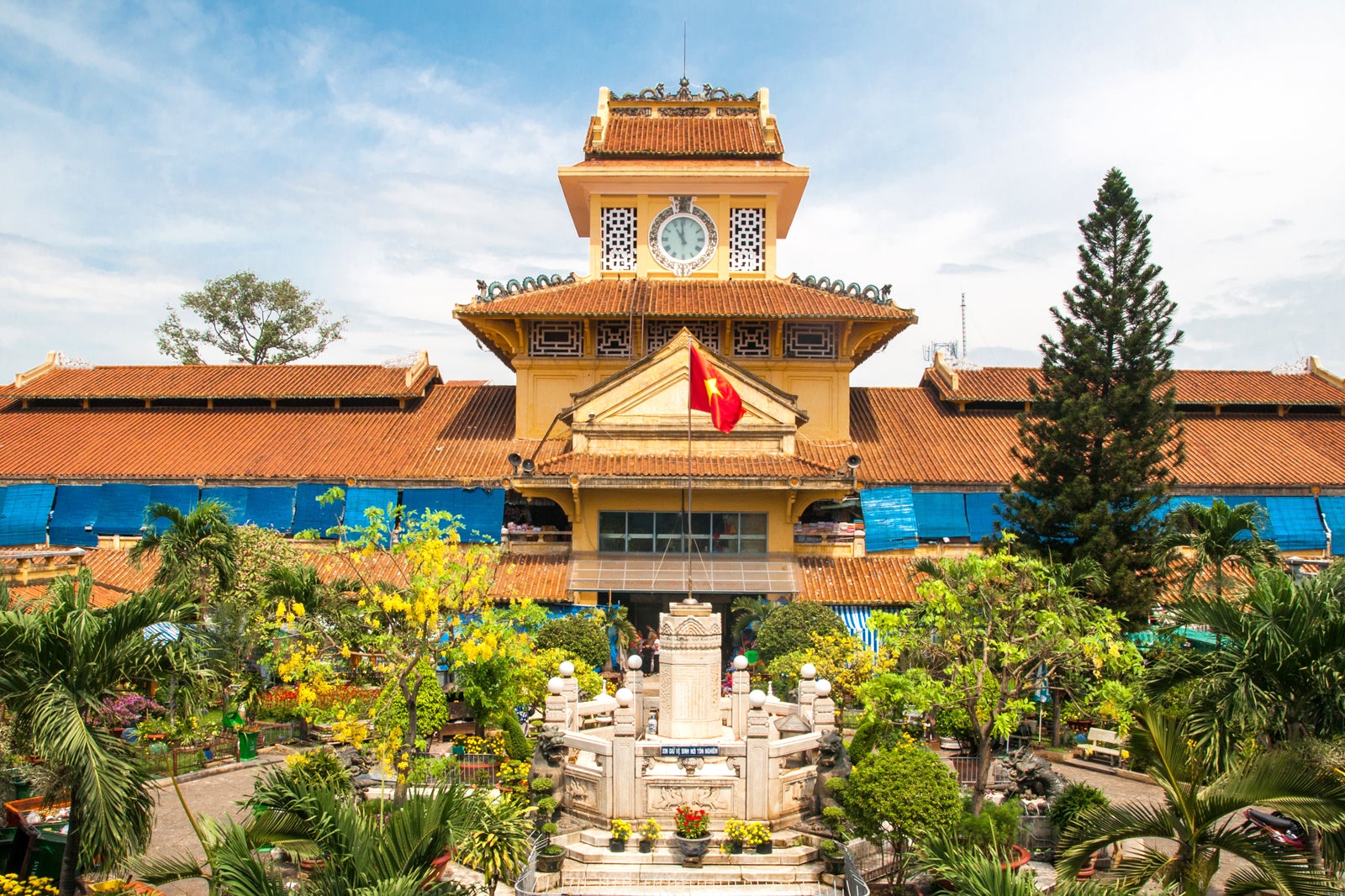 Step into the bustling heart of Ho Chi Minh City's Chinatown, and you'll find yourself in Cholon Market, a vibrant hub of commerce and culture. This bustling market offers an eclectic mix of goods, ranging from traditional Chinese products and medicinal herbs to textiles and handicrafts. Exploring the labyrinthine alleys of Cholon is an adventure in itself, where you can uncover hidden treasures and gain insights into the diverse heritage of Vietnam.
Central Market, Da Nang
Central Market in Da Nang provides a glimpse into the daily lives of local residents while offering a variety of goods for both locals and tourists. Here, you can peruse through stalls brimming with fresh produce, seafood, spices, and regional specialties. Immerse yourself in the lively atmosphere, strike up conversations with vendors, and perhaps even learn a thing or two about Vietnamese culinary traditions.
Sapa Market, Sapa
Located amidst the mist-covered mountains of northern Vietnam, Sapa Market is a cultural oasis where ethnic minorities gather to trade and showcase their handcrafted wares. This market is an embodiment of the region's rich cultural diversity, with vibrant textiles, intricately woven baskets, and unique jewelry on display. As you explore, you'll have the chance to support local communities and bring home one-of-a-kind pieces that carry the spirit of the highlands.
In the colorful tapestry of Vietnam's shopping scene, each market, street, and mall tells a distinct story. From the bustling markets of Hanoi and Ho Chi Minh City to the tranquil boutiques of Hoi An and the ethnic treasures of Sapa, every corner of the country beckons you to explore, discover, and connect with the vibrant soul of Vietnam.
As you set out to explore these shopping destinations, remember that it's not just about the items you acquire; it's about the memories you create, the people you meet, and the stories you collect along the way. Whether you're a dedicated shopper, a cultural enthusiast, or an adventurous traveler, Vietnam's shopping places promise an unforgettable journey through the heart of this enchanting land.
So, go forth with an open mind and a spirit of curiosity, ready to embrace the sights, sounds, and sensations that define Vietnam's diverse shopping landscape. Your souvenirs will become cherished keepsakes, serving as tangible reminders of the magical moments you experienced in this captivating country. Happy shopping and may your travels through Vietnam's shopping paradises be filled with joy, discovery, and lasting memories.