Arrive at Ha Noi Bai International Airport, welcome by our guide and transfer to your hotel. The transfer distance is approximately 40 munities.
Hanoi or "River-bound City" as its name literally means is Vietnam's capital with a thousand-year-old history dating back to 1010. The city's fascinating beauty which is characterized by unique cultural relics, ancient streets of antique houses, elegant French colonial buildings, tree-lined boulevards and romantic lakes has made it one of the most charming cities of Asia.
Late afternoon, visit Hoan Kiem Lake and Ngoc Son Temple located on an islet in the lake. Hoan Kiem Lake is the center point of Hanoi and home to a rare endangered giant turtle species. Its name "Returned Sword" comes from a legend of a sacred sword being lent to an ancient Vietnamese King by a holy turtle from the lake and later returned to the turtle.
Overnight stay in Hanoi.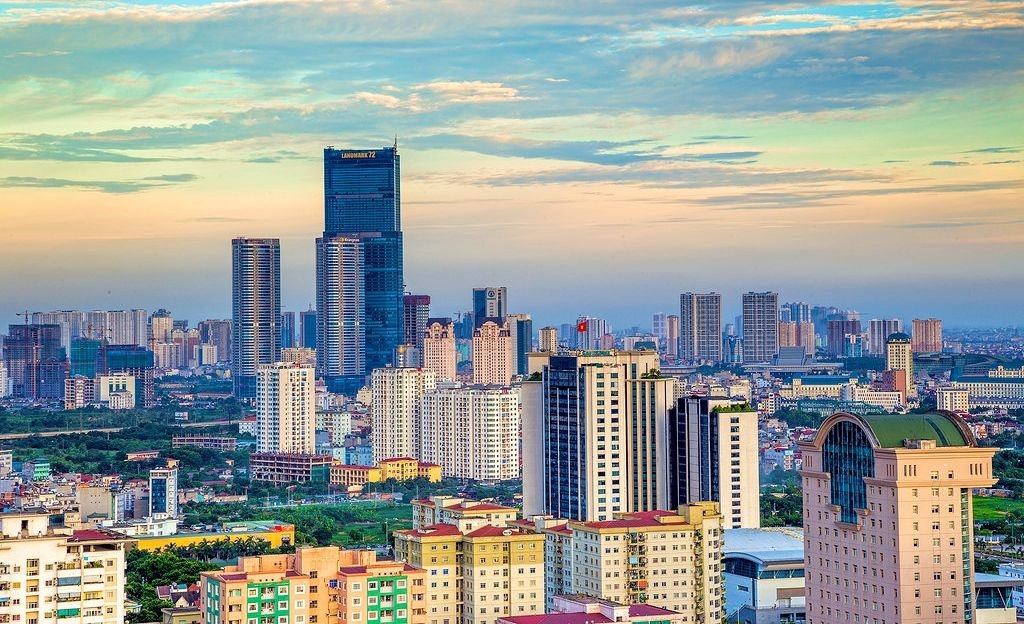 After breakfast, check out from the hotel and transfer to Ha Long Bay, which is about 160 km or 3.5-hour drive away. On the way, you will see some rural areas of the Red River Delta with plenty of chances to take photos of Vietnamese farmers working in paddy fields. Stop half way to visit a handicraft workshop of fine clothes and embroidered paintings.
Upon arrival in Ha Long City, aboard your cruise ship and proceed for check-in. Start cruising while having lunch on board and enjoy the mighty bay view.
Ha Long Bay meaning Descending Dragon Bay in Vietnamese as legend has it that it was where a holly dragon landed down from sky. The bay, famous as one of the world's wonders and heritage sites whose formation dates back 500 million years, consists of around 2,000 karst islands and islets scattered over an area of 1,553 km2. The bay cruise will continue with up close sighting of Dinh Huong Island, Ga Choi Island, Dog Island, Sail Island, a visit to Sung Sot Cave and swimming stop at Titov Beach. Relax to enjoy the bay view at sunset, have dinner after, go fishing and spend a night on board.
Overnight stay on cruise in Ha Long Bay.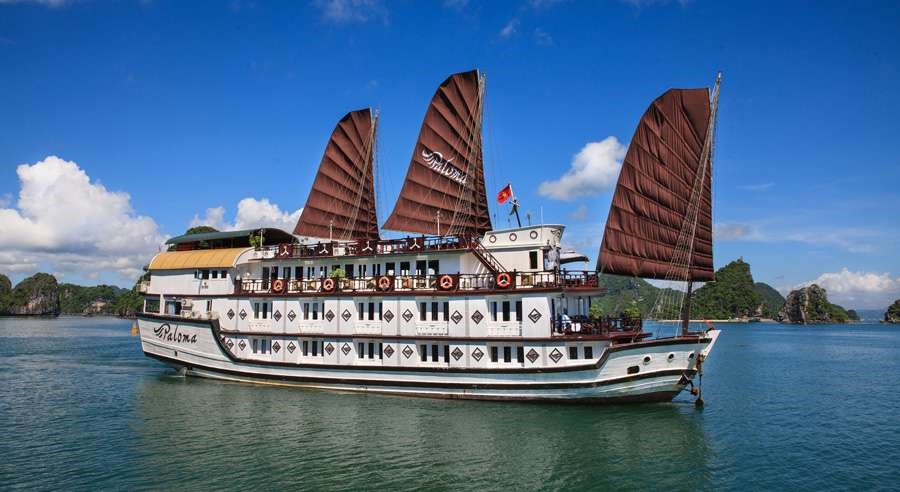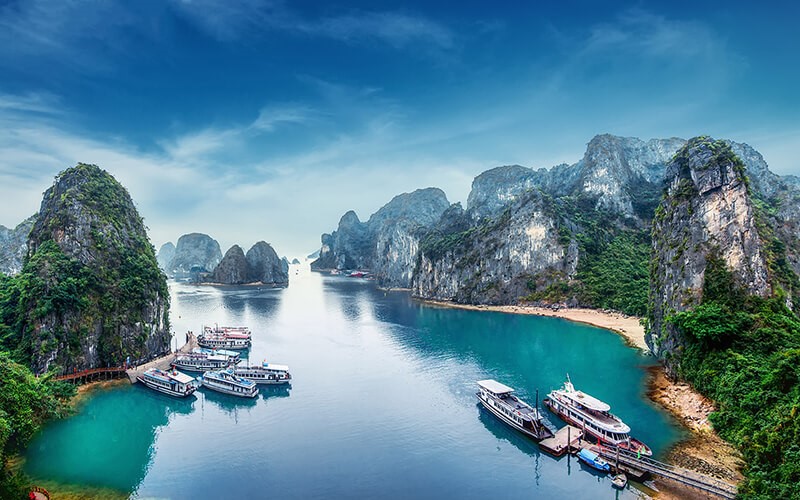 After breakfast, deboard from cruise and transfer to Hanoi airport and catch flight to Ho Chi Minh City (also called Saigon).
Upon arrival, you will be welcomed by our guide and transferred to the hotel for check in. Ho Chi Minh City, formerly named Saigon, is the largest city and economic center of Vietnam, always bustling with activities of modern life. It is where businesses converge and shoppers indulge themselves into unlimited choices.
Overnight stay at hotel in Ho Chi Minh City.
After breakfast at the hotel, proceed for a full-day sightseeing tour of Ho Chi Minh City.
We shall start the tour with visit to the Cu Chi Tunnels, a major underground hideout and resistance base of Viet Cong forces during the two wars against the French and later on Americans. The tunnels are entirely hand-dug, formed a highly intricate network of interlinked multilevel passageways at times stretched as far as the Cambodian border and totaling over 120 km in length. Its complexity was beyond imagination containing meeting rooms, kitchens, wells, clinics, schools, depots, trenches and emergency exits all aimed for guerrilla warfare.
After the tunnel tour, we shall visit the Saigon Notre-Dame Basilica, a neo-Roman cathedral built by the colonial French with materials entirely imported from Marseilles. We shall also visit the Saigon Central Post Office, which was designed and constructed in the early 20th Century by the famous French architect Gustave Eiffel. Then, visit the War Remnants Museum, which features an extensive collection of exhibits including weaponry, photos and documentation on Vietnam's wars with the French and Americans. End of day, you have free time to go shopping at Ben Thanh Market.
Overnight stay at hotel in Ho Chi Minh City.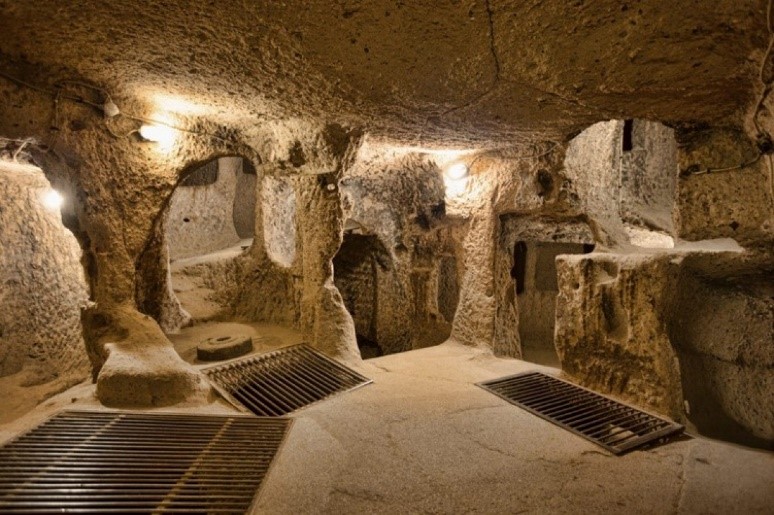 After breakfast, check-out from the hotel and transfer to the airport to catch a flight to Siem Reap. Upon arrival, check-in at the hotel there.
Siem Reap is the second-largest city of Cambodia, as well as the capital and largest city of Siem Reap Province in northwestern Cambodia. Siem Reap has French colonial and Chinese-style architecture in the Old French Quarter and around the Old Market. The city serves as a gateway to the temples of Angkor.
In the afternoon, proceed for a sightseeing tour of the floating village of Chong Khneas, located 10 kilometers south of Siem Reap. During the tour, we will take a traditional wooden boat for a ride on the Tonle Sap Lake, the "Great Lake" of Cambodia, one of the largest in Asia and flows into Tonle Sap River, joining the Mekong in Phnom Penh. During your boat ride through Chong Khneas, you will see ordinary Cambodians going about their daily life in the floating village. Your boat will briefly enter the edge of the Great Lake before docking with the Tara – the biggest boat on the Tonle Sap Lake. We will see a fishermen's "floating village" with floating schools, floating police station, etc. It is same as a big village floating on the lake, and the "village" move from place to place following water levels and current.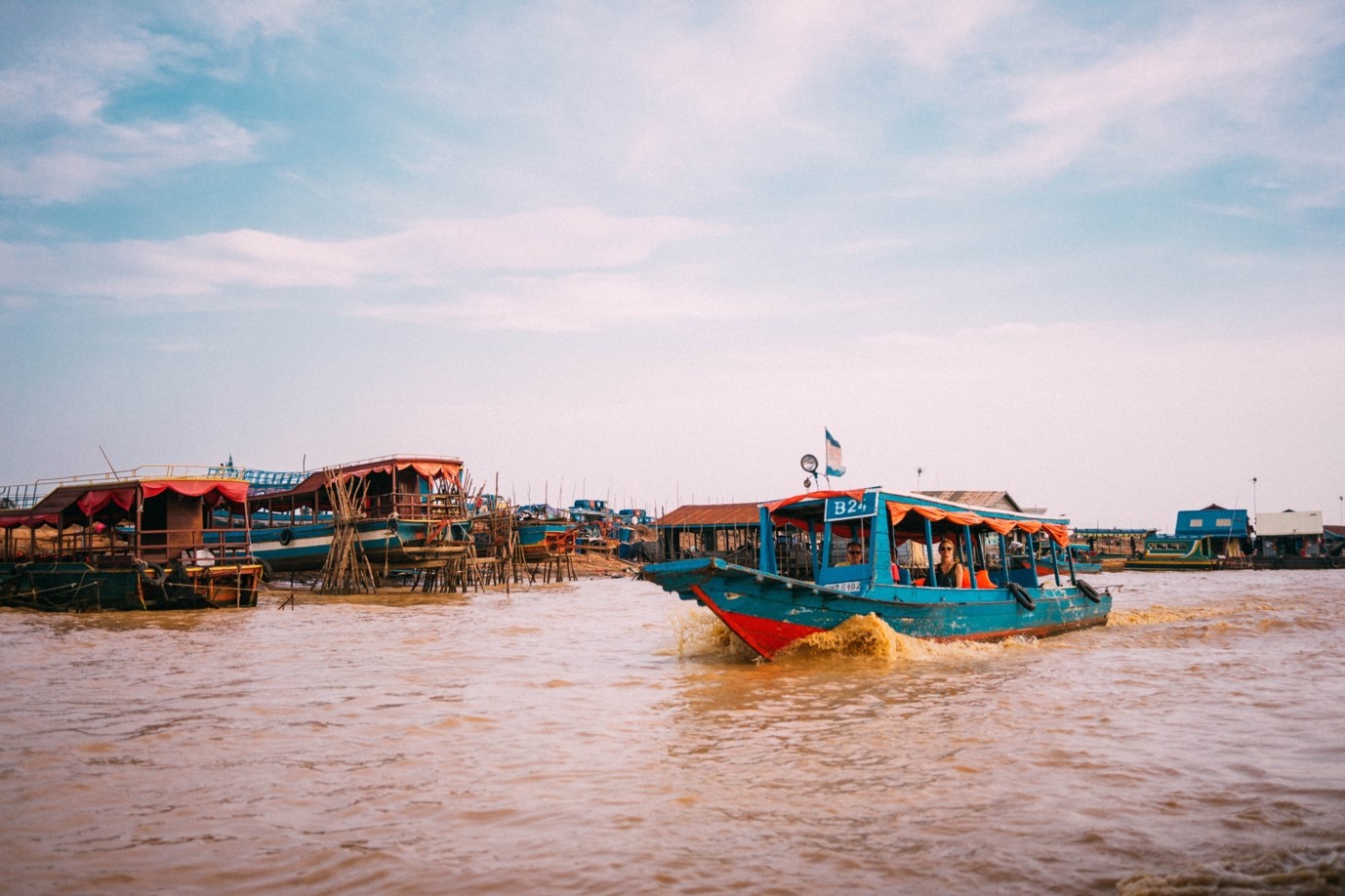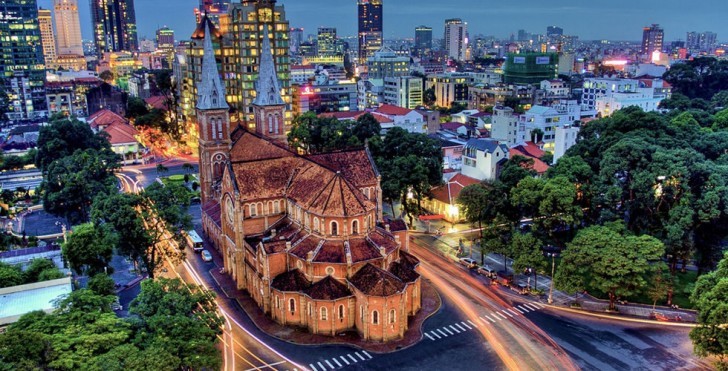 After breakfast at the hotel, we shall proceed for temple tour of Angkor Thom and Angkor Wat.
We shall begin the tour with a visit to Angkor Thom South Gate. Visit the Bayon Temple, which was built around 1190 AD, made to represent the intersection of heaven and earth. Also pass by the Terrace of Elephant, which was used for the public ceremonies and served as the stage for the king's grand audience hall, the Terrace of leper king (one of Angkor's mysteries), and the ancient Royal Palace Phimeanakas.
Finally, visit the world heritage site, Angkor Wat which is one of the most important archaeological site in South-east Asia which was built by the great Khmer King Soriyavaraman II in the early on 12th century dedicated to Vishnu God Hindu religion.
Overnight stay at Siem Reap.
After breakfast, check out from the hotel and transfer to hotel to catch your flight back to India.
Arrive home with pleasant memories of your Vietnam and Cambodia tour organized by State Express Global Voyages, which we are sure you will treasure for a lifetime.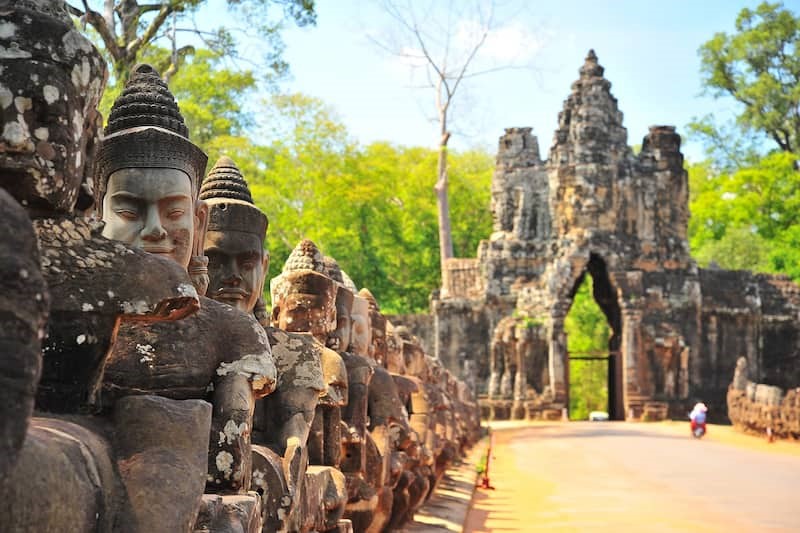 Download Itinerary